Golden Yellow Silk Scarf, Large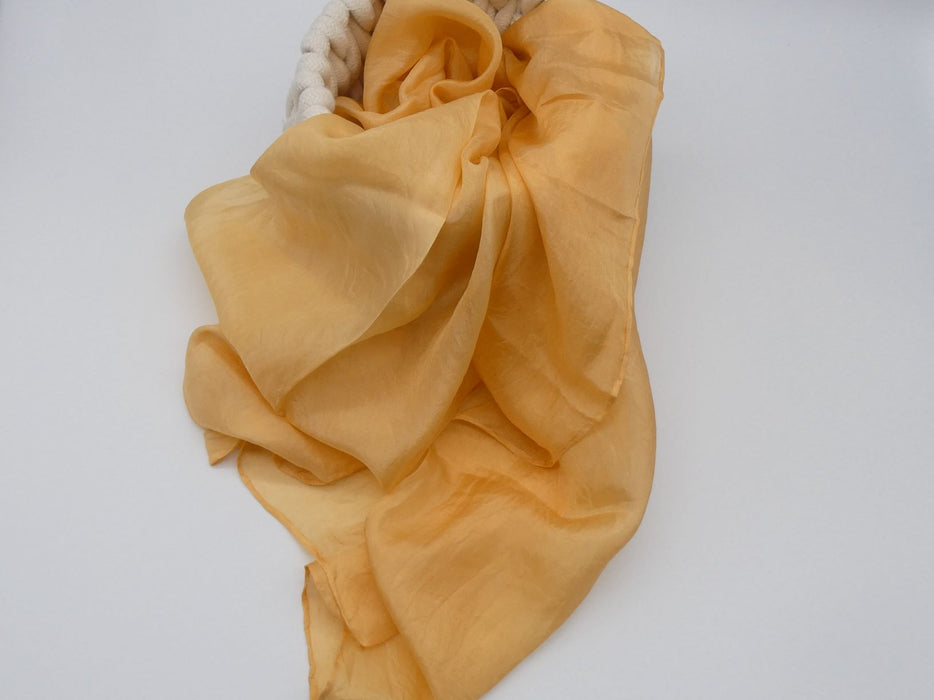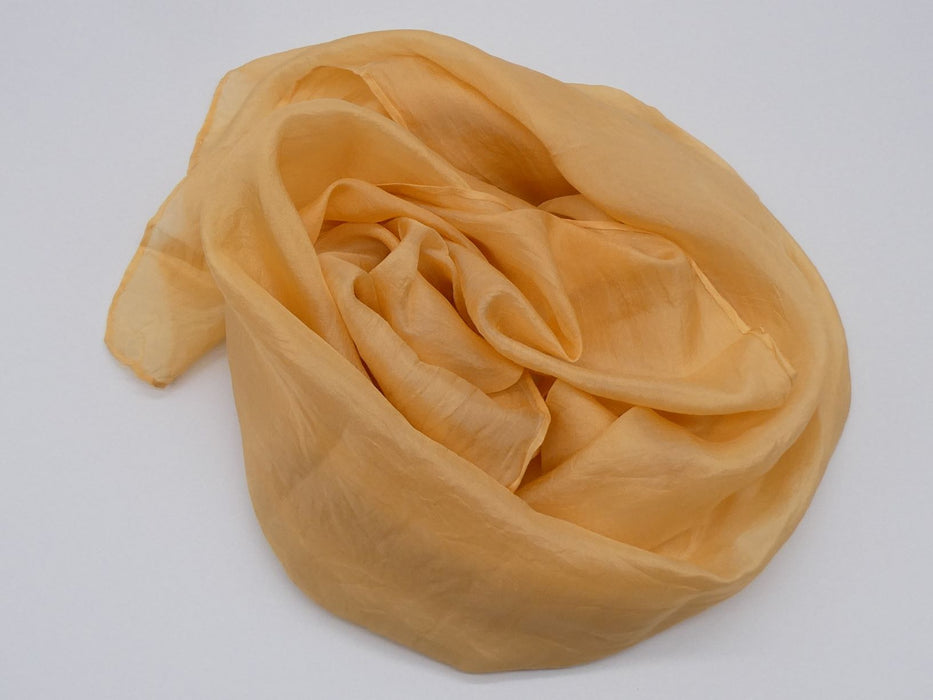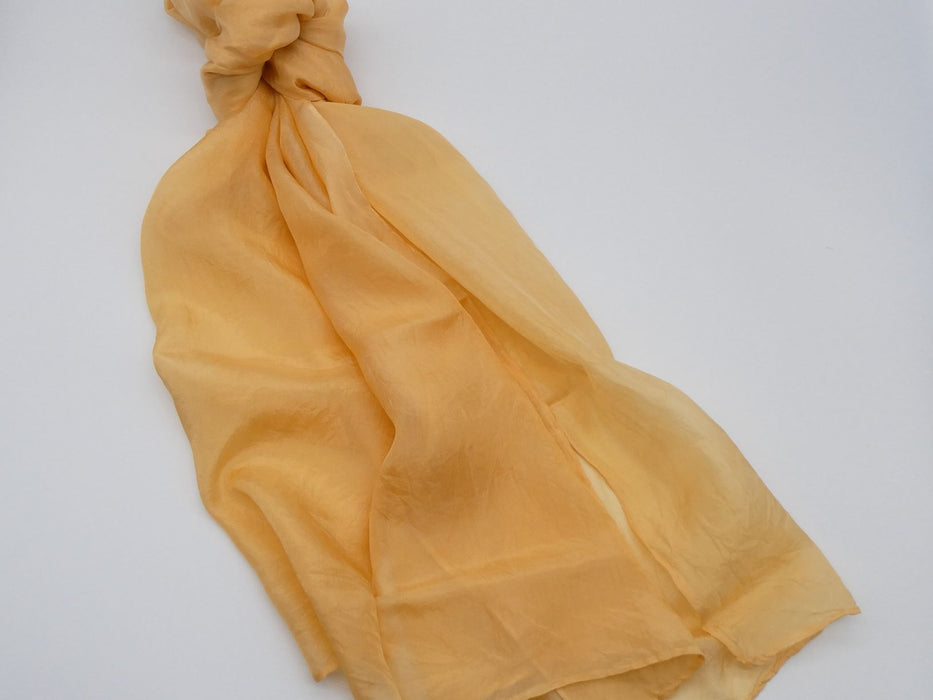 Silk scarf dyed with natural dyes, sand gold colour. Soft and warm against the skin with a feel of luxury, this scarf will match many outfits and is very versatile. Dyed with annatto which is a seed from the achiote tree, also used as a natural food colouring.
Size 180cm x 45cm.
Whilst every effort has been made to depict the actual colours, there will be variations between different screens.