Morecambe Bay Shawl Knitting Kit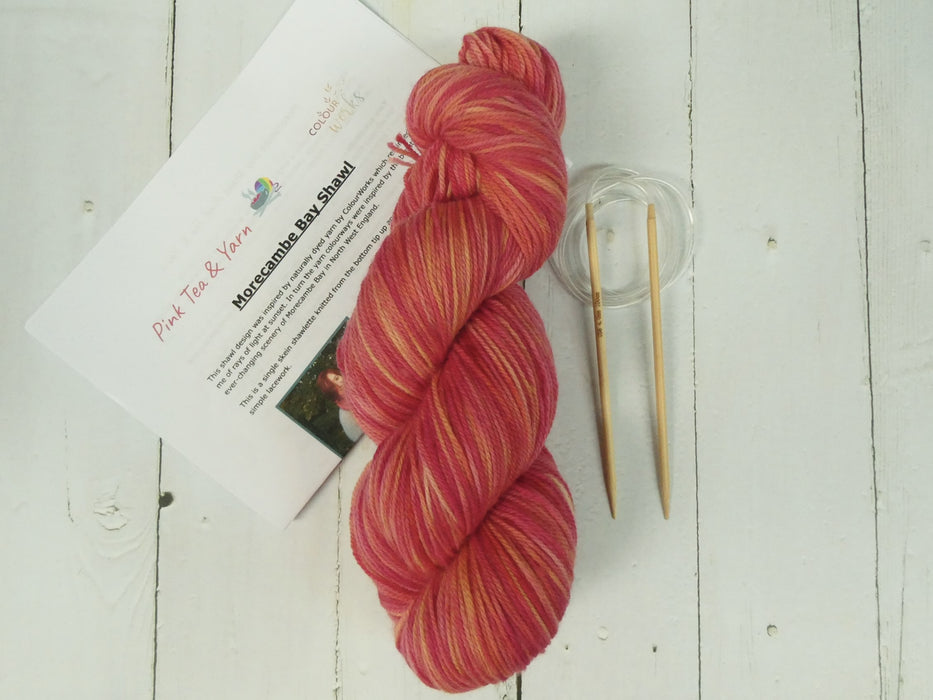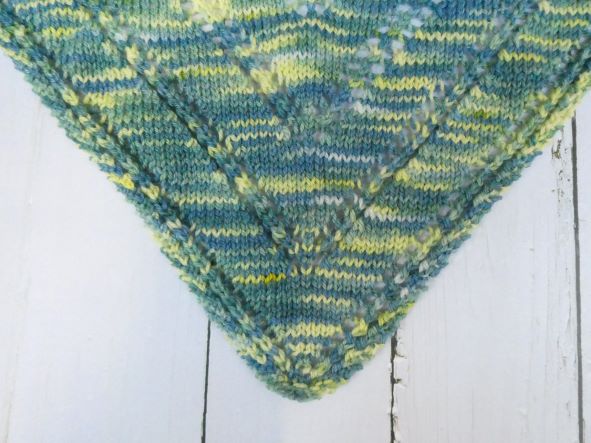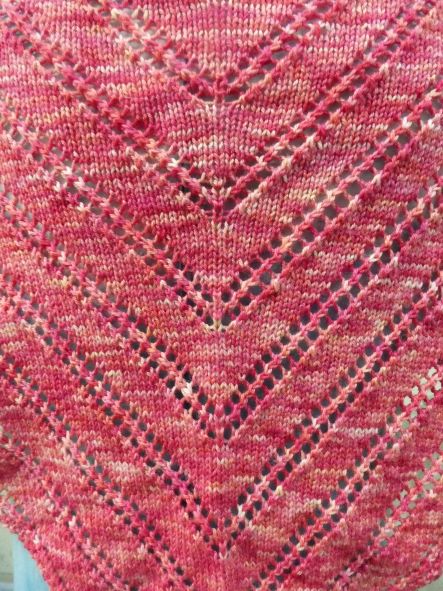 A perfect small project, this shawl kit comes in a choice of two yarn colourways and includes knitting pattern and a pair of 4mm wooden circular needles. The yarn is 100g of superwash 4 ply merino which knits up beautifully soft with good stitch definition to show off the lace pattern.
Two colourways are available, kettle dyed and dip dyed in natural dyes: Morecambe Bay Sunset in pink/orange/gold, inspired by the spectacular sunsets over Morecambe Bay where ColourWorks is located; and Summer Fields in blue/green/yellow, inspired by the beautiful countryside around Lancaster. Morecambe Bay Sunset is dyed with annatto, cochineal and madder and Summer Fields is dyed with weld and indigo. The colours will vary from one batch to another due to the variable results of using natural dyes. 
Designed by Pink Tea and Yarn, this pattern is suitable for confident beginners and upwards.