September 04, 2020
The wonderful world of colours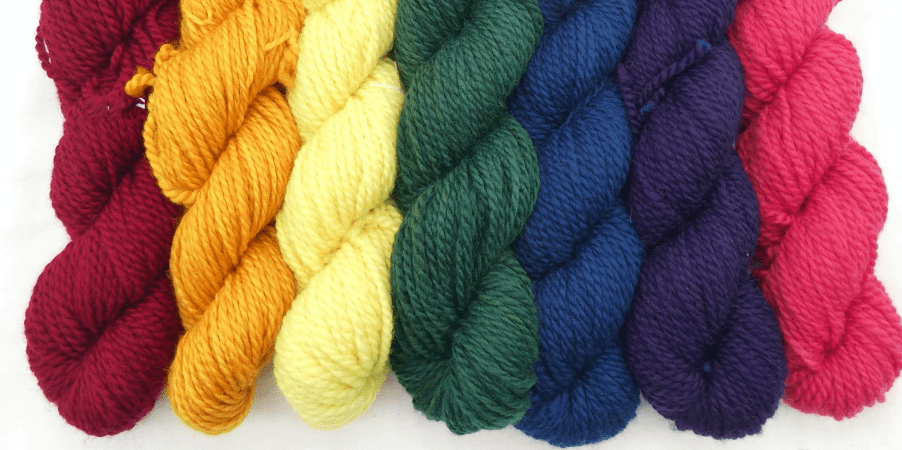 I'm so excited to share the wonderful world of colours from natural dyes with you!
After attending a course on natural dyeing last year I decided I had found my true passion. I love colour and anything to do with textiles and fibres, so it was a 'natural' choice for me. I have dabbled in natural dyeing over the years with varying degrees of success, but learning how to do it properly and achieve colours which last was an eye opener. Along with the beautiful natural shades which can be achieved, I realised that it is possible to produce bright colours too, and being able to dye the full rainbow was the cherry on the top for me.
I have been a knitter for many years, having learned at school when I was eight, and I have been sewing for almost as long. My business was in dressmaking, but then I got the dyeing bug and now I mainly dye yarns and scarves in silk and cotton. I'm hoping to produce dyeing kits and kits for knitting cushion covers with naturally dyed yarns, so watch this space.
I hope you enjoy looking at the colours as much as I do!
Ginette