Organic DK Merino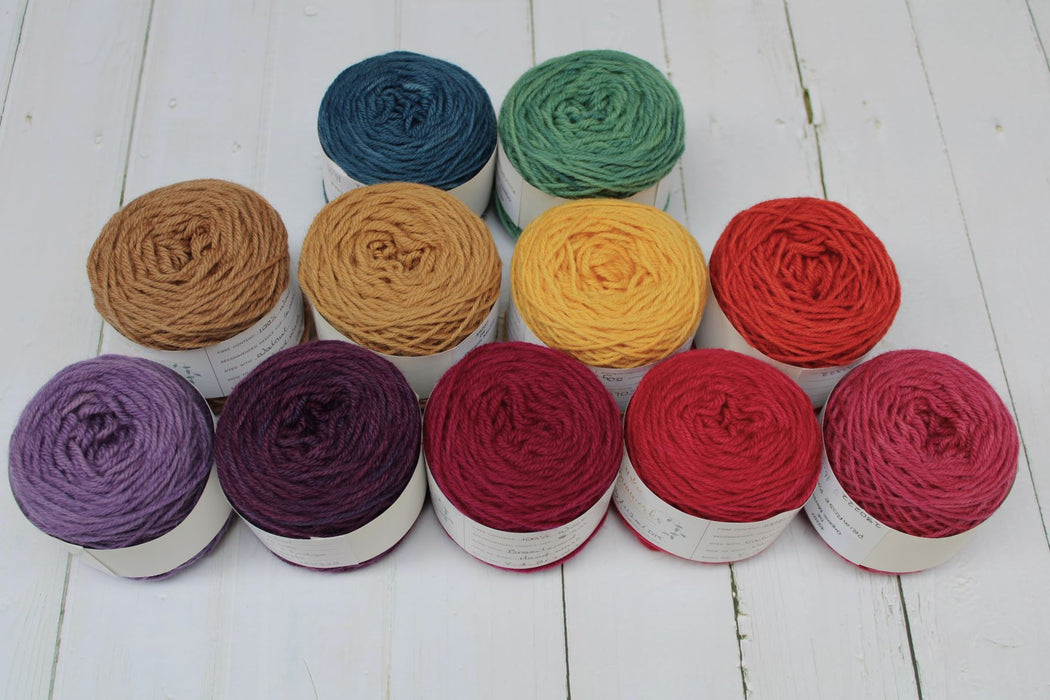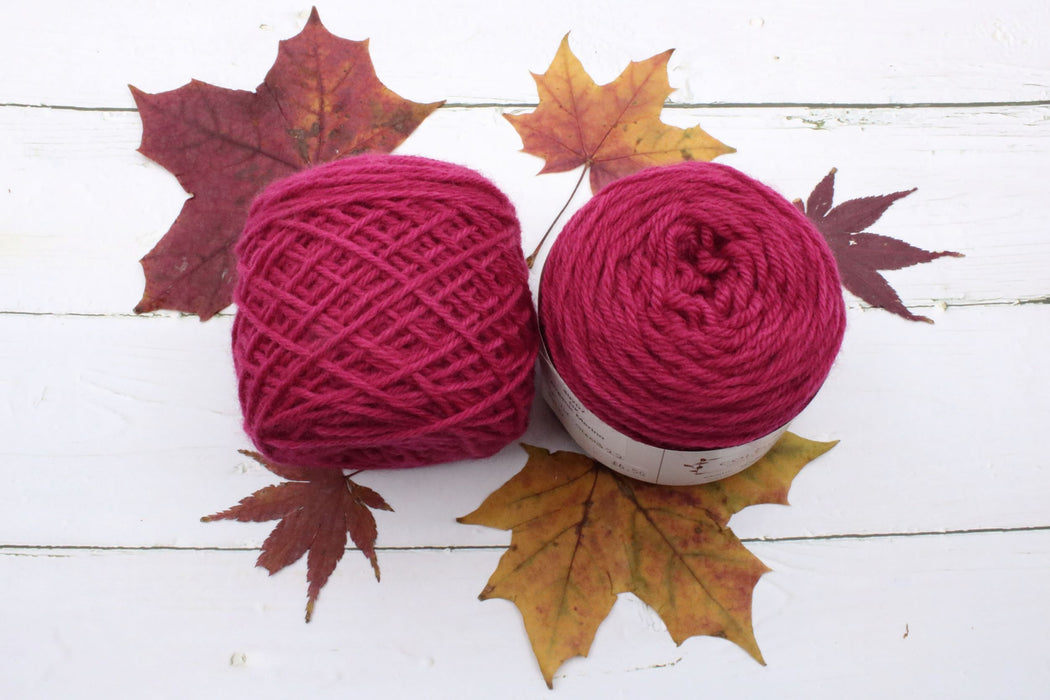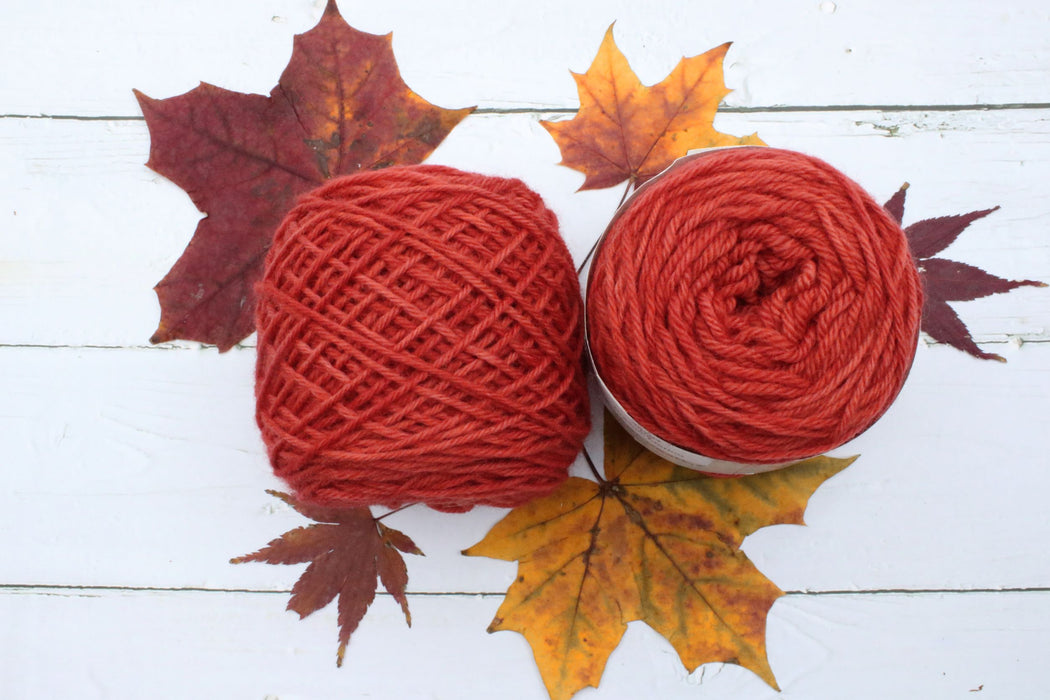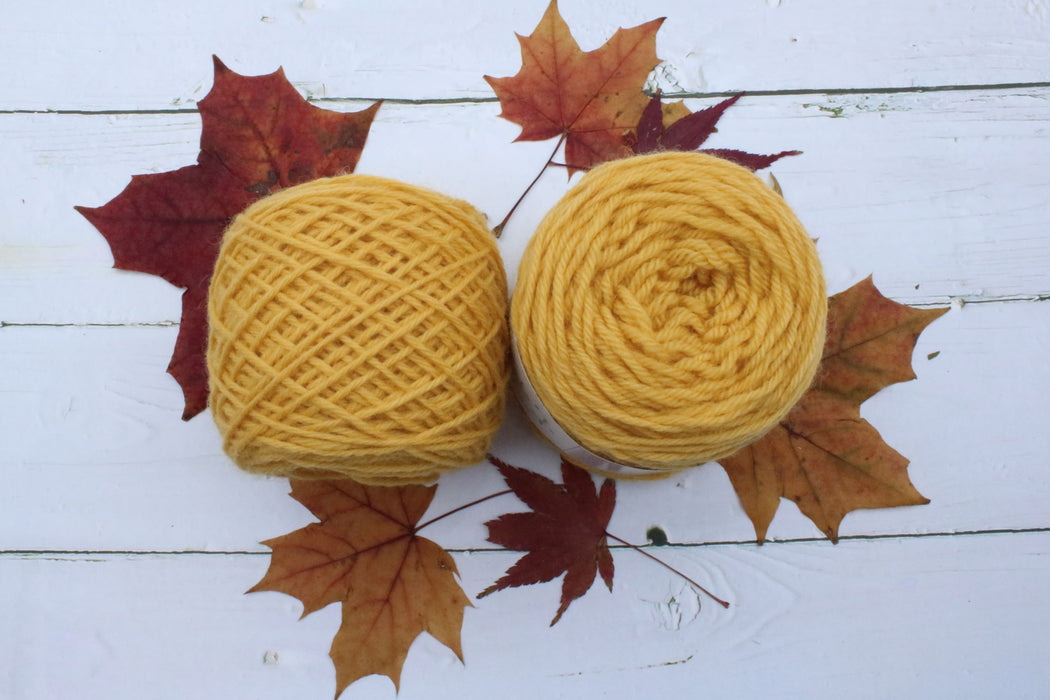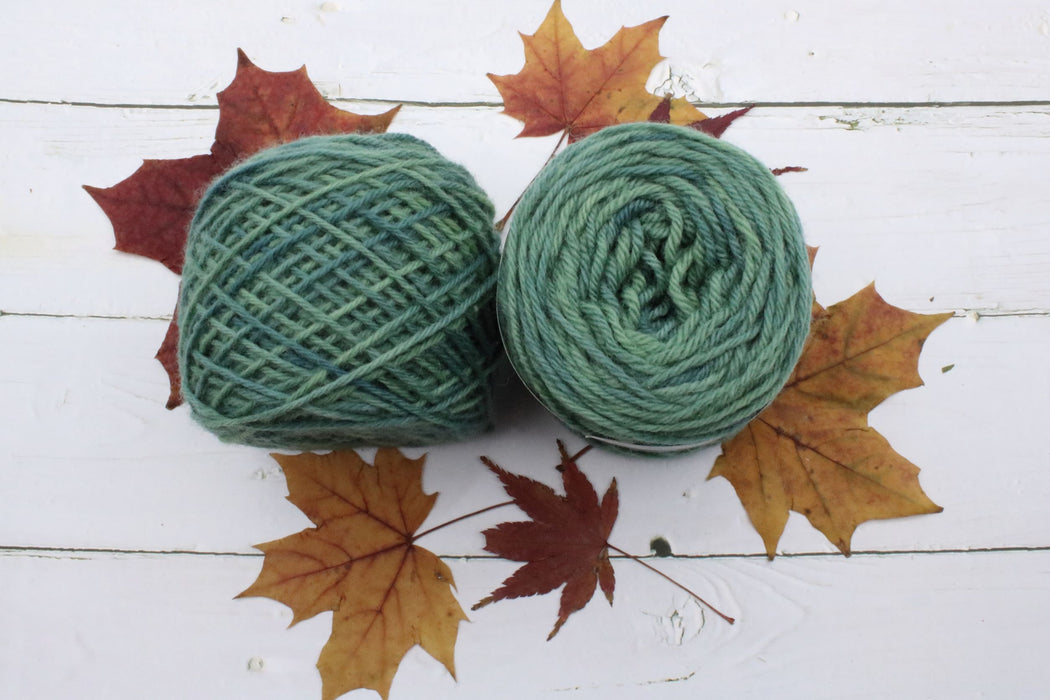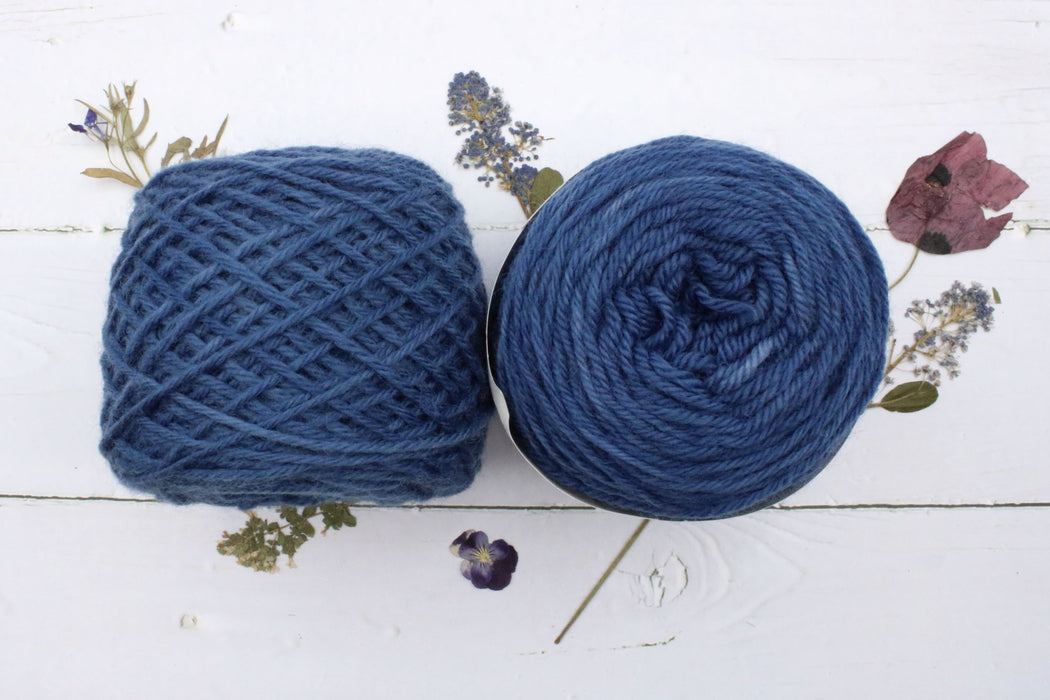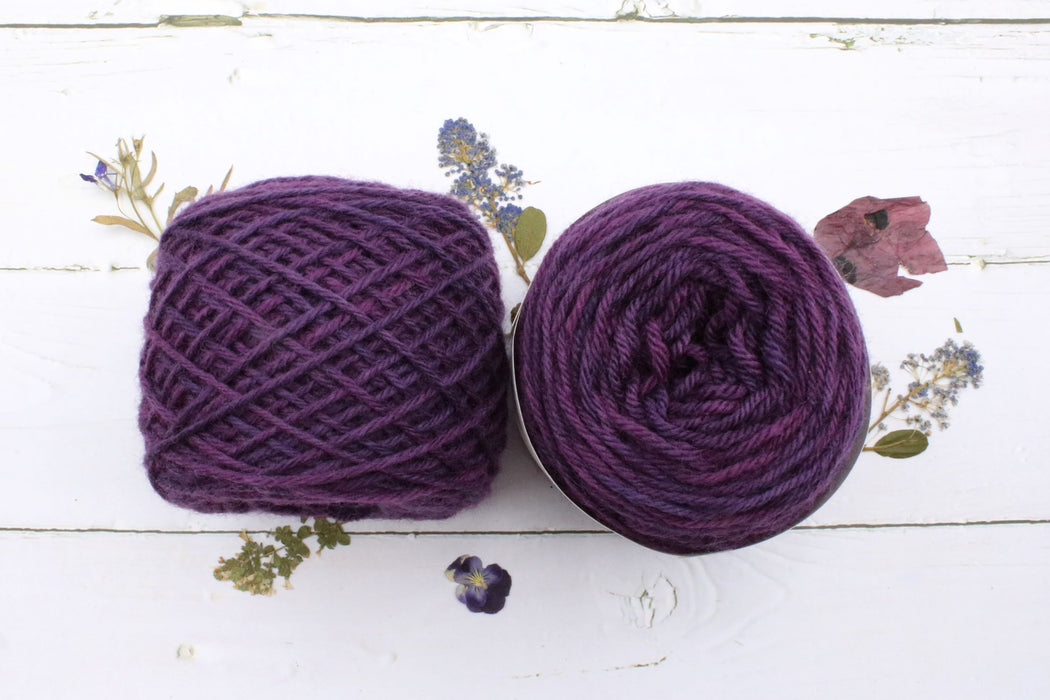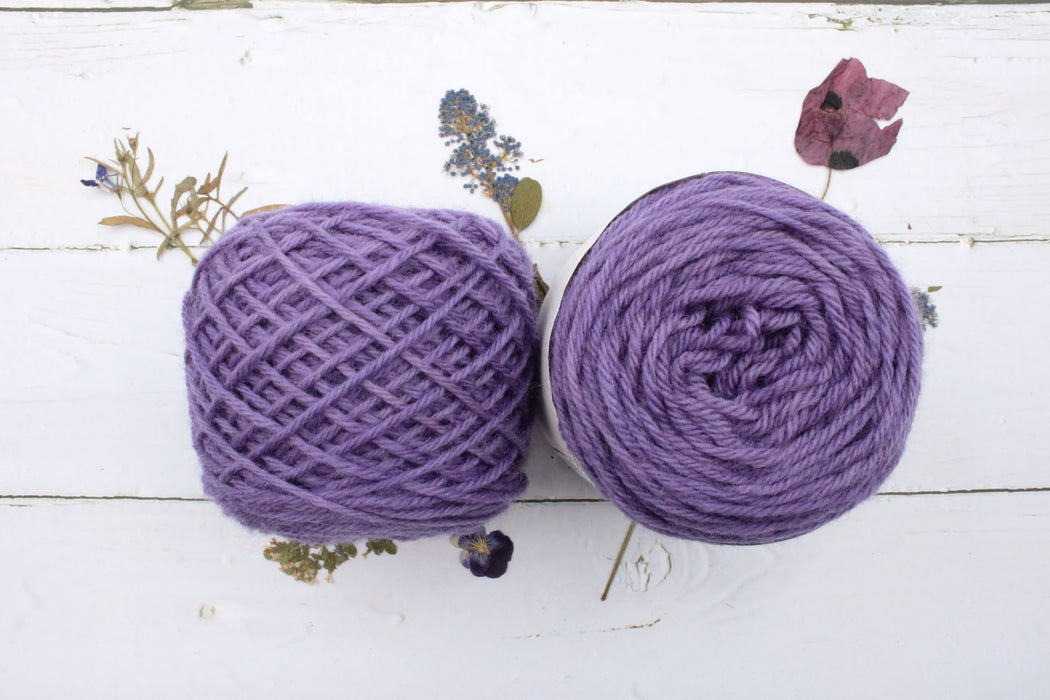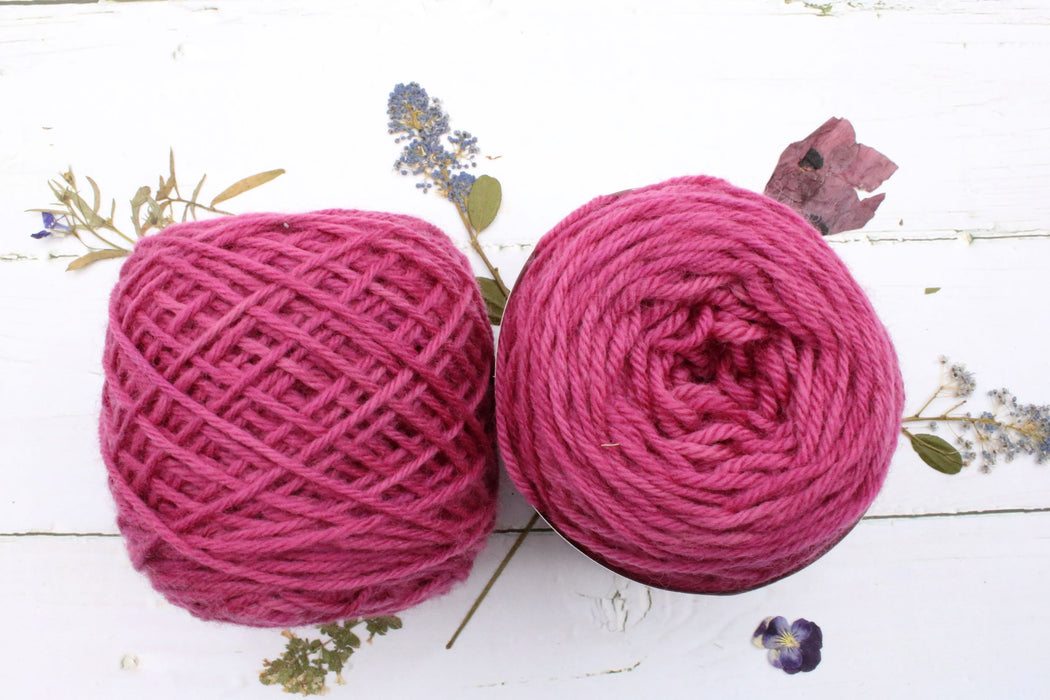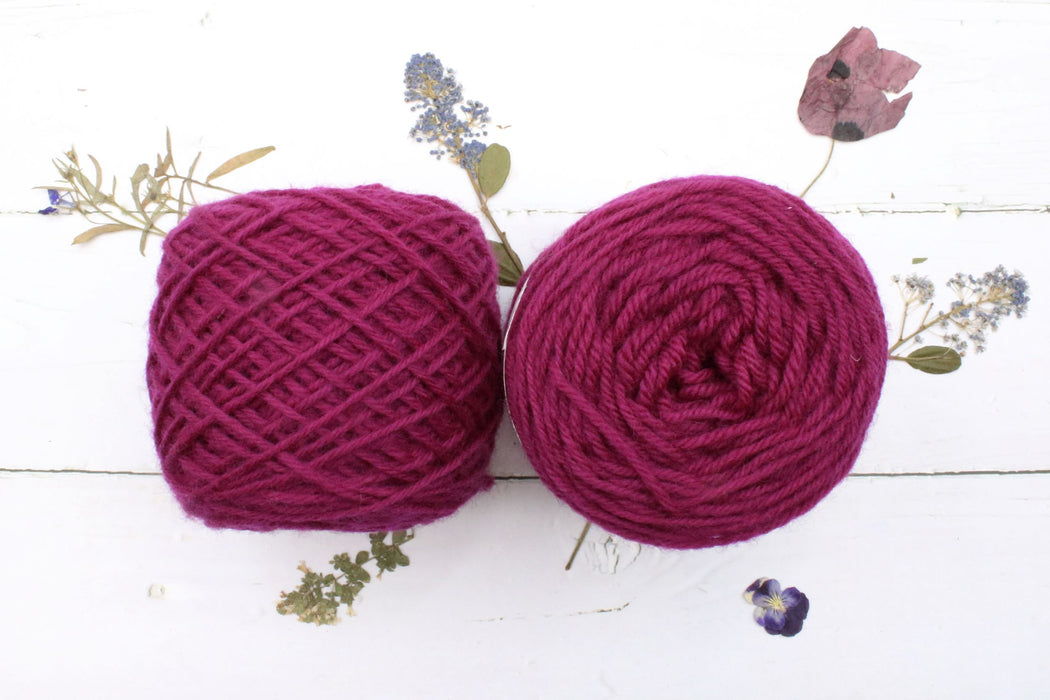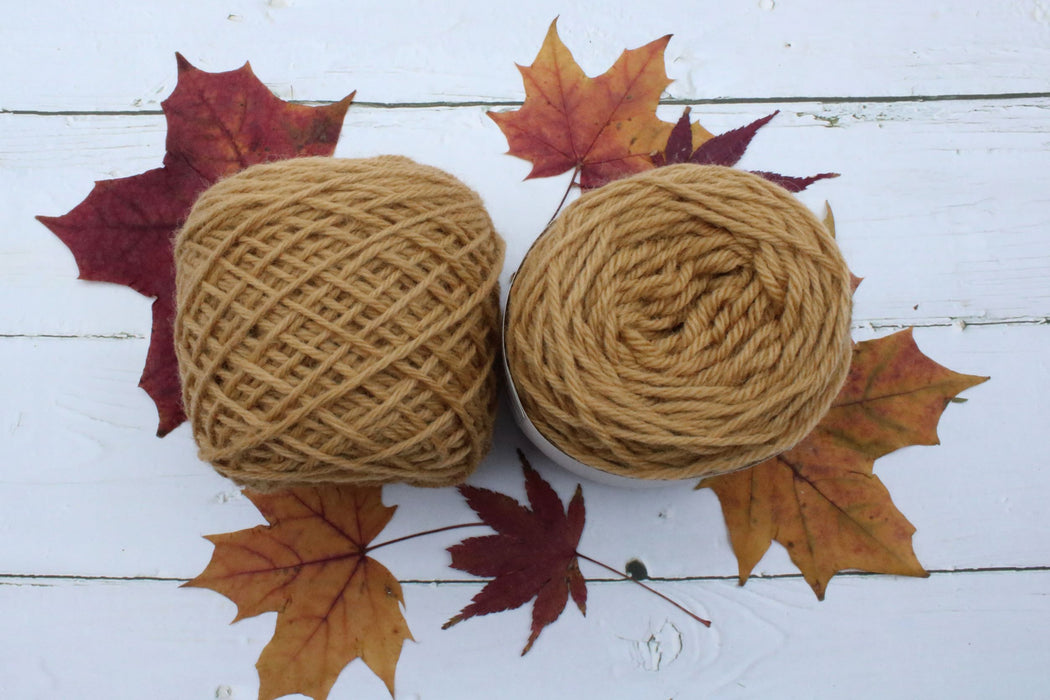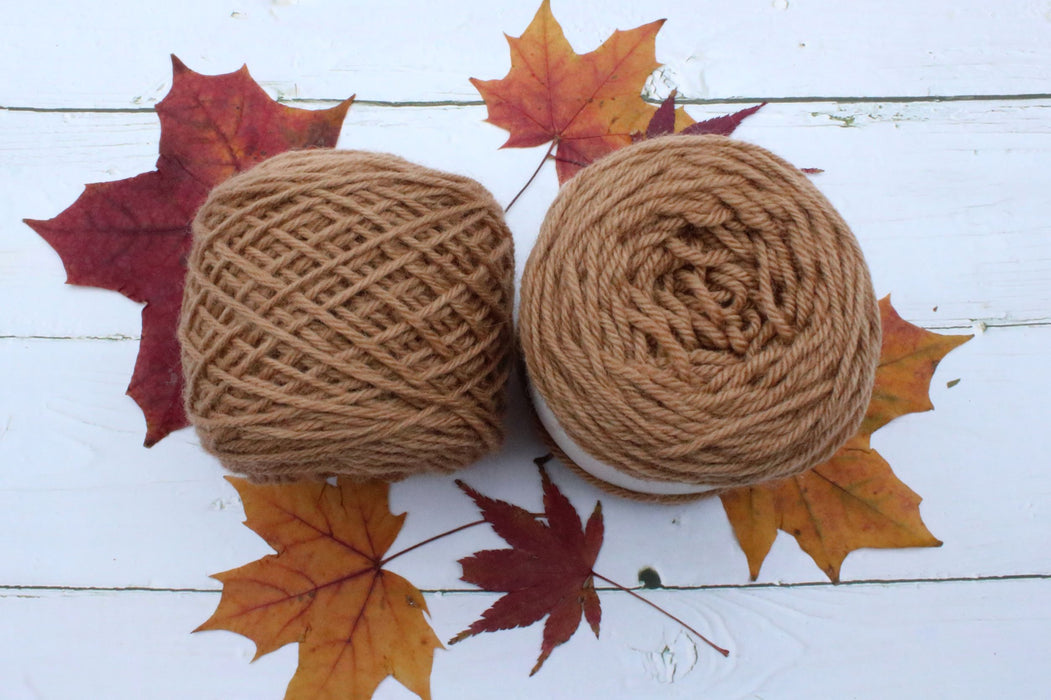 This is our lovely Organic Merino wool in a double knitting weight, wound into 50g cakes so that you can start knitting straight away. The perfect choice for many projects, this is our popular range which is great value for money. Dyed in a wide range of colours with new shades added regularly to give a choice of colour combinations. This yarn takes the natural dyes very well to give deep and bright colours as well as more subtle tones.
There will be slight differences between dyelots so do contact us if it is important that they are the same and we can do a special dyelot for you. Due to the unpredictable nature of natural dyeing, there may be differences within dyelots too, in which case we suggest that you alternate between balls every couple of rows or so. Note also that some of the deeper colours, especially indigo, can rub off onto your hands when working – this is normal and it will wash off. A liitle dye may run on the first couple of washes, although the yarns have been mordanted which gives good colourfastness.
Please ensure you have selected your colour from the drop-down menu when ordering.
Dyes used:
Burnt Orange: Madder
Red: Cochineal
Lavender: Logwood
Purple: Cochineal and Indigo
Magenta: Brazilwood
Indigo Blue: Indigo
Gold: Annatto
Forest Green: Weld and Indigo
Toffee: Cutch
Nut Brown: Walnut Husks
Primrose Pink: Madder and Brazilwood
Weight/Length – 50 gram balls, Double Knitting, approx. 112 metres per 50g 
Material - 100% organic South American Merino wool (non-superwash) 
Care Instructions
Handwash only in pH neutral detergent
Do not leave to soak to avoid colour bleeding
Do not store in direct sunlight or colour fading may occur
Please note that although every effort has been made to accurately represent the colours, there will be some variations between screens.